Nitida 2.0 camera packs 20 megapixels at 25 frames per second thanks to the new combination made by Spark between processor and image sensor.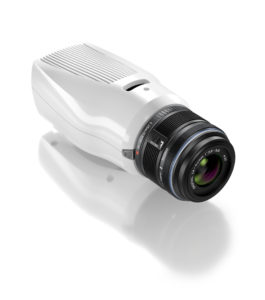 With the latest 4K and 5K image resolutions, Nitida becomes a family of 3 professional IP cameras ideal to observe even the most dynamic scenes in very large areas without losing any moment and detail.
Nitida 5K camera provides an image resolution of 16 MP at 25 Fps with a 16:9 aspect ratio.
Nitida 4K is more precisely a 4K2K camera, because it goes beyond the standard UltraHD resolution, reaching 9 MP at 25 Fps with a 17:9 image ratio.
Model
Max Resolution
Frame rate
Aspect Ratio
Nitida 4K
9 MP
4096×2160
25 Fps
17:9
Nitida 5K
16 MP
5376×3024
25 Fps
16:9
Nitida 2.0
20 MP
5472×3648
25 Fps
3:2
With Nitida Series cameras it is possible to cover very large portions of different contexts, both indoors – such as shopping centers, arenas, stations – and outdoors, for example stadiums, squares, airports, using fewer cameras and spending less money. Thanks to the Micro Four Thirds system, it's possible to choose from many lenses the one that better suits any specific vision needs.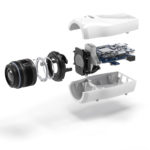 Nitida camera is ONVIF S and T compliant and is equipped with a MicroSD slot plus a USB 3.0 port for image storage, preventing network overload. Furthermore, all models support H.264 and H.265 video compression and Smart Codec function for bandwidth optimization, as well as advanced features such as multistreaming and Defog.
Nitida 2.0, Nitida 5K and Nitida 4K are armed with a powerful neural network accelerator to use performing video analysis algorithms on edge.